Thanksgiving is only three weeks away and the festive season has begun!  Over the past week, you've probably started to buy Hanukkah and Christmas presents, you may have been invited to a couple of holiday parties and you are stressing about the cocktail soiree you are throwing (or at least I am).
​My husband and I throw a holiday party every year — it's become a special tradition for our family and friends.  Even though I look forward to hosting this every December, it always a very busy and I have to plan ahead. ​This has inspired me to share some holiday party preparation tips that have helped me tremendously over the years.
**Photo by Cooking Channel Network
Guest List and Invitations
It's highly probably that you are competing with one or more holiday parties on the same day as yours.  Make sure you get your invitations out at least one month in advance at the latest.  You might want to even share the date in advance or send a save-the-date to the guests you know that you really want there because you can never be too early when it comes to the holiday season!
Plan the Menu in Advance
Determine what type of party you want to have and what you want to serve. And make it easy!  In the past, I've done different formats from buffet style and tray-passed, to caterers and solely desserts.
The Bar
In terms of beverages, I've offered a full bar, only served wine and hired bartender.  But self-serve is the easiest — I'm actually thinking of going this route this year.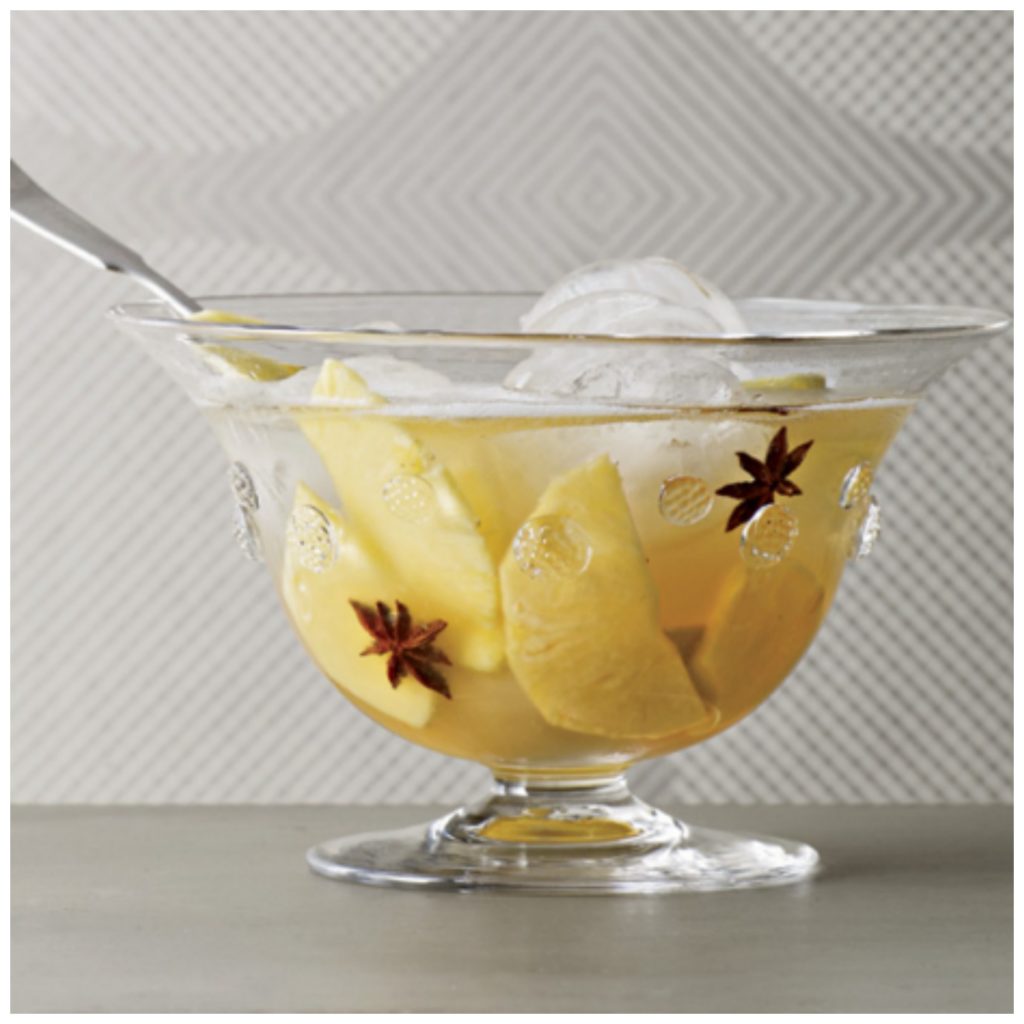 **Photo by Food & Wine Magazine
Make Appetizers in Advance
If you are offering appetizers, select ones that you can make them ahead of time.  You can even freeze some and pop them in the oven on the day of.  Also, what's really key is to make a list of the everything that needs to be made and in what order.  And try to have everything prepped for stuff you can't make beforehand.
Decor
Make sure to have your holiday decor up at least a week before​.  I always try to do any table decor or tablescapes the night before. Low florals and decor tend to work best with food displays.  One of the best tips that I learned from my Aunt Franny is to plan what you are serving in each dish or platter and label your dishes on the table in advance. That way you won't forget what you are serving in each one.
**Photo by Food & Wine Magazine
Have Fun
Be organized so that you can relax and enjoy your party!