You've definitely heard this before… A bride must wear, "something old, something new, something borrowed, and something blue," on her wedding day for good luck.  It's one of the most well-known traditions which comes from an old English rhyme dating back to 1898. The rhyme also adds that a bride should also have a sixpence in [her] shoe, but that's not widely known or practiced in the U.S., since sixpence isn't American currency. 
​Today, most brides incorporate these for items as part of their wedding attire or carry them on their big day as good luck charms.  
Something Old for continuity
Get the tissues out, a lot of brides incorporate an item that belonged to a deceased family member like a piece of jewelry, a handkerchief, etc.  I have a friend who doesn't wear much jewelry, so she had her grandmother's brooch sewn into her wedding gown.  I wore my grandmother's rosary wrapped around the base of my bouquet.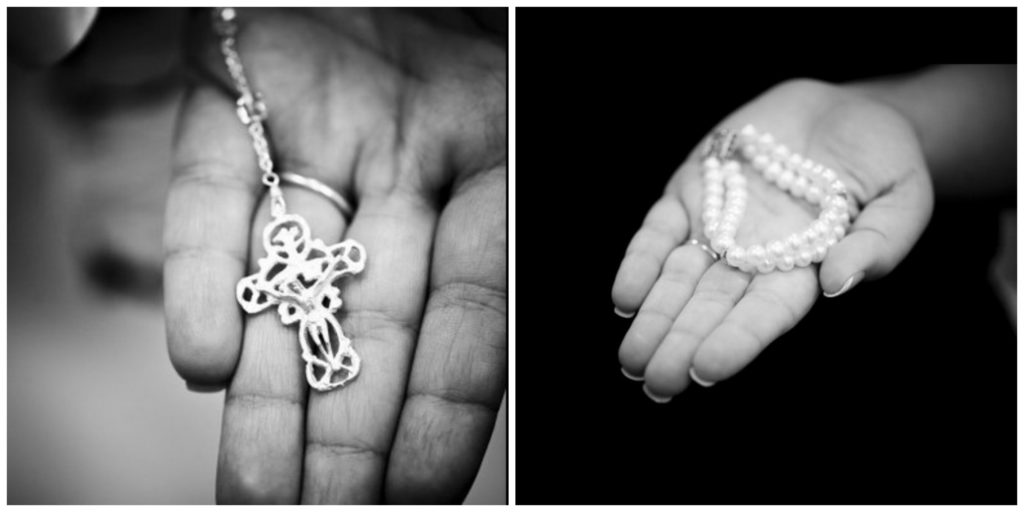 Something New offers optimism for the future
This is probably the easiest item to come up with for most, because a lot of brides wear a new gown on their wedding day.  I did! But if you are borrowing a dress or wearing one that was passed down to you, you could wear new accessories like earrings or a necklace.
Something Borrowed symbolizing borrowed happiness
If you are already borrowing a dress or veil from your mother or grandmother as your "something old," your "something borrowed" could be a nice way to integrate the family you are marring into the tradition.  For instance, I borrowed my mother-in-law's pearl bracelet and my sister-in-law borrowed my veil.
Something Blue represents purity, love and fidelity
There are some really cute options for your "something blue" — lingerie, a garter, or shoes (especially if you are a Carrie Bradshaw fan!).  My "something blue" was my initial embroidered in blue inside my gown.  It was a thoughtful touch from Carolina Herrera —  apparently a little surprise she does for all of her brides. You can order something very similar from JCREW, which makes a small label in grosgrain ribbon with your initials and wedding date embroidered in blue, that can be affixed inside your dress.  This also makes a really sweet bridal shower gift — always a hit with the bride!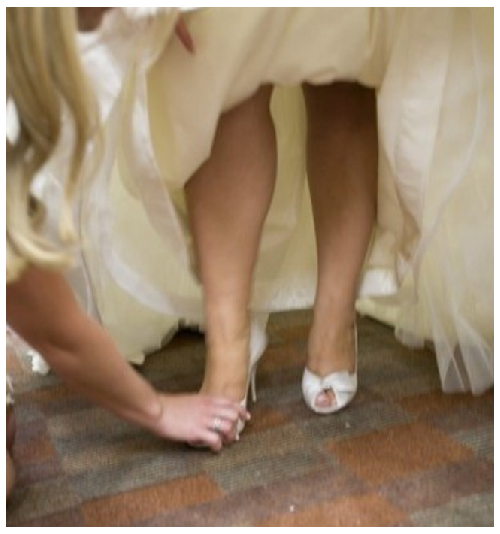 Sixpence for good fortune and prosperity
You can find a sixpence on Etsy, eBay or at a coin collector shop.  I had one in my shoe (which was given to me as a gift) and it's still in there today!
Not matter what you decide on, have fun coming up with these items!  If you are a bridesmaid, maid-of-honor or mother-of-the-bride, these little tokens can make a special gift to the bride-to-be!
XOXO,