We are super excited about the announcement of the 2016 Pantone Color because there are not one but two amazing colors!  The colors that have been selected for the year are Rose Quartz and ​Serenity.  They are both gorgeous colors individually and make a beautiful combination when paired. 
The Pantone color of the year is important for several reasons but mostly because it sets the color trend for print design, interior design, marketing 
and​ 
advertising, and many other industries including the wedding industry!  Throughout the next few months you will start to see Styled Shoots and color pallet
​e​
s incorporating one or both of the new colors. Last year, ​
one of our favorite Styled Shoots incorporated subtle hints of Marsala, the 2015 color.  We will be looking to incorporate this year'​
s colors in several different ways!  We have included a few tips below on how you can incorporate them into your big day: 
 – If you have not yet selected your wedding colors, you could easily pair these two dreamy colors for color pallet
e​ 
inspiration!  They are refreshing and will be a 
great way to ensure your wedding is on trend for 2016.  
 – If you have already selected your wedding colors, you could always look to incorporate these beauties into your flowers.  These colors could bring the perfect accent into a white on white color pallet
e​ 
or something a bit more neutral.   
 – Bridesmaids dresses can be a tricky topic.  If you are letting your bridesmaids select their own styles, there are sure to be lots of Rose Quartz 
and​ 
Serenity threads flooding the market place.  If you have not yet selected a direction for dresses and they can nicely weave in with your color pallete,​ 
this could be a natural direction to head with bridesmaids dresses. 
 – If you have already selected your color pallete ​and are dying to work these colors into your scheme, you could use them for invitation inspiration.  Since your invitations are sent in advance they do not necessarily have to be on theme with the rest of your day.  You could do something really different and fun blending the two colors together and working them into your invitations.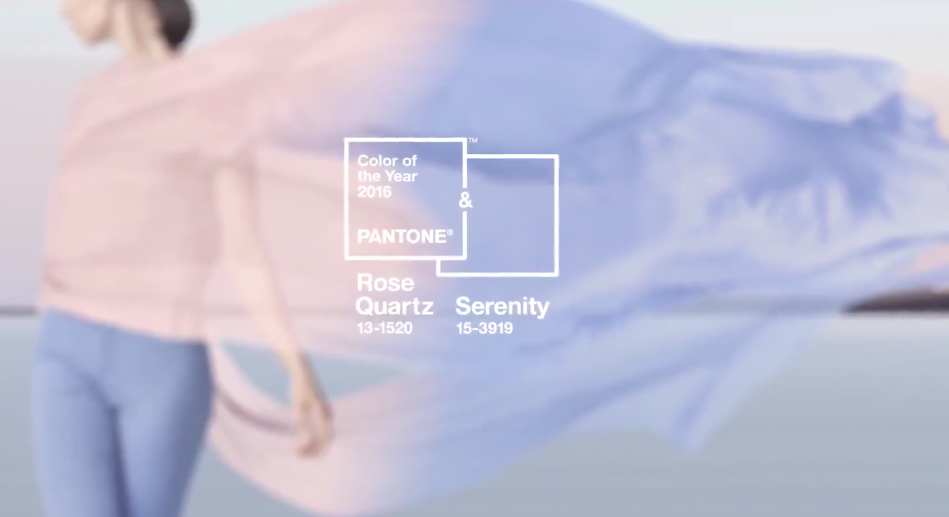 There are so many ways that you these amazing inspirational colors can be incorporated into your big day and we only touched on a few!  Most importantly, your best result will always come when you get creative and make sure that it is a reflection of yourself!
We are excited to ring in 2016 with Rose Quartz and​ Serenity!